Tesla Model 3: Guide - Probing - HV Battery- Remove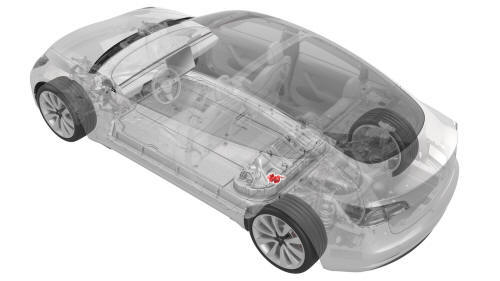 SPECIAL TOOLS
Ratchet, 1/4" Sq Dr, HV Insulated (1057602-00-A)
Ext Bar, Wobble, 1/4" Dr, HV Insulated (1057603-00-A)
Skt, 1/4" Sq Dr, 13mm, HV Insulated (1057606-00-A)
Magnet, Flexible, HV Insulated, 18" (1057607-00-A)
Connector Removal, Coolant, PCS, M3 (1111868-00-B)
Kit, Svc Plug, Cooling Hose, Model 3 (1135762-00-A)
Skt, 1/4in Dr, 5-Lobe Torx Plus External (1059330-00-B)
Resistance meter, microohm, Hioki RM 3548 (1076927-00-A)
Note:
Only technicians who have been trained in High Voltage Awareness are permitted to perform this procedure. Proper personal protective equipment (PPE) and insulating HV gloves with a minimum rating of class 0 (1000V) must be worn at all times a high voltage cable, busbar, or fitting is handled. Refer to Tech Note TN-15-92-003, "High Voltage Awareness Care Points" for additional safety information.
Remove
Drain the coolant from the power conversion system. See Penthouse Coolant (Drain and Refill).
Remove the HV battery negative contactor. See Contactor - Negative - HV Battery (Remove and Replace).
Remove the power conversion system coolant output tube. See Tube - Output - Coolant - Power Conversion System (Remove and Replace).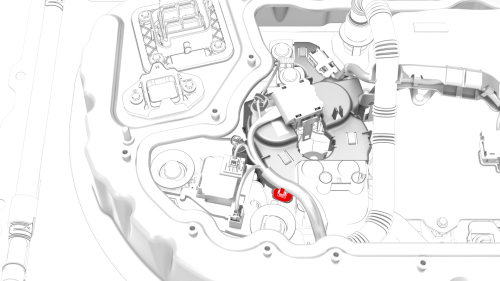 Remove the clip that attaches the HV battery penthouse harness from the HV battery fast charge contactor.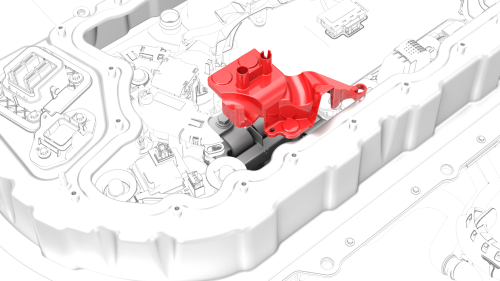 Release the clips that attach the HV battery probing guide to the HV battery and remove the guide from the penthouse.
READ NEXT:
Install Wipe up any spilled coolant. Caution: Spilled coolant can create an electrical path. Install the HV battery probing guide into the penthouse, and then fasten the clips that attach the
SPECIAL TOOLS Resistance meter, microohm, Hioki RM 3548 (1076927-00-A) Warning: Only technicians who have been trained in High Voltage Awareness are permitted to perform this procedure. Proper per
SEE MORE:
Remove Remove the HV battery. See HV Battery (RWD) (Remove and Install). Release the clips (x5) that attach the powertrain return (lower) hose to the RH side of the HV battery, and remove the hose from the HV battery. Remove the plugs from the powertrain return hose, if installed. Install
Remove Remove the IP carrier. See IP Carrier (Remove and Install). Remove the LH air wave duct. See Duct - Air Wave - LH (Remove and Replace). Remove the LH footwell duct. See Duct - Footwell - LH (Remove and Replace). Remove the clips that attach the LH side of the main carpet to th