Tesla Model 3: Specifications
Identification Labels
Vehicle Identification Number
You can find the VIN at the following locations:
Touch the Tesla "T" at the top center of the touchscreen. The popup window displays the VIN.
Stamped on a plate located at the top of the dashboard. Can be seen by looking through the windshield.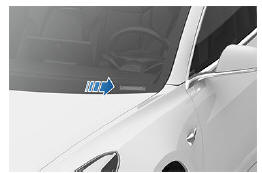 Printed on the Vehicle Certification label, located on the door pillar. Can be seen when the driver's door is open.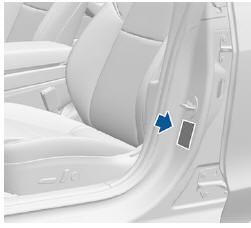 Emission Control Label
The emission control label is located on the opening face of the rear trunk.

READ NEXT:
It is important to understand how much weight your Model 3 can safely carry. This weight is called the vehicle capacity weight and includes the weight of all occupants, cargo and any additional eq
The Vehicle Certification label provides: GVWR - Gross Vehicle Weight Rating. The maximum allowable total mass of Model 3. This is calculated as the weight of Model 3, all passengers, fluids
SEE MORE:
The seat, head support, seat belt and airbags work together to maximize your safety. Using these correctly ensures greater protection. Position the seat so you can wear the seat belt correctly, while being as far away from the front airbag as possible: Sit upright with both feet on the
Roll the scroll button on the left side of the steering wheel up or down to increase or decrease volume respectively. The scroll button adjusts the volume for media, navigation instructions, or phone calls, based on what is currently being heard through the speakers. You can also adjust the vo