Tesla Model 3: Cover - Outer Side - Driver Seat (Remove and Install)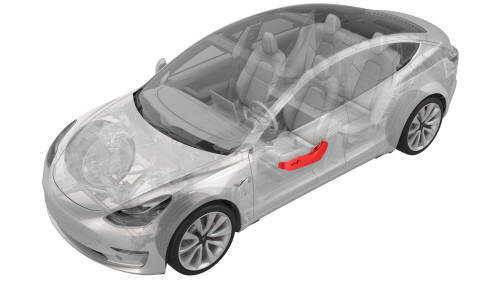 SPECIAL TOOLS
Key, Seat Belt Release, Model 3 (1133787-00-A)
Remove
Open the LH front door.
Move the driver's seat fully forward, and adjust the seat cushion height to maximum.
Caution:
Do not allow the seat headrest to compress the sun visor as it might crack the mirror.
Insert the seat belt release key into the bottom of the seatbelt pretensioner coupling to release the seatbelt from the pretensioner.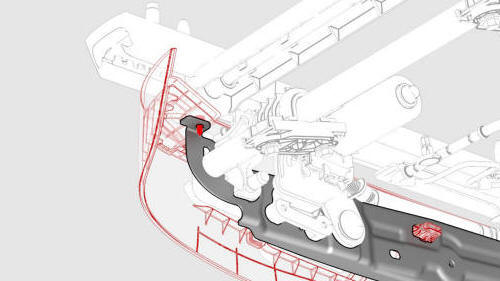 Remove the bolt that attaches the outer side cover to the seat frame. Torque 2 Nm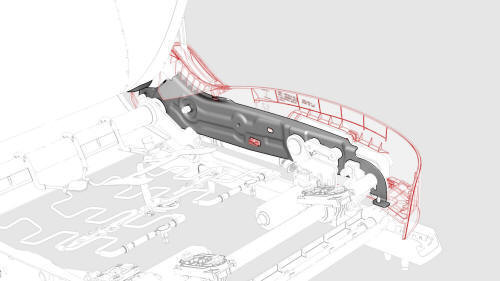 Pull the cover outward to release the clip that attaches the cover to the center of the seat frame.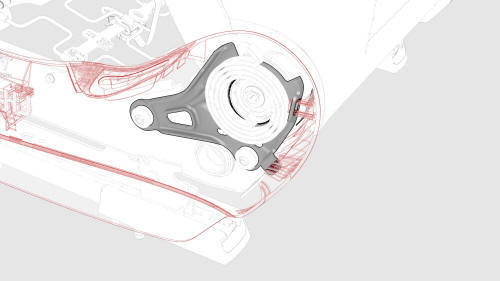 Slide the cover rearwards to release the clips that attach the cover to rear of the seat frame.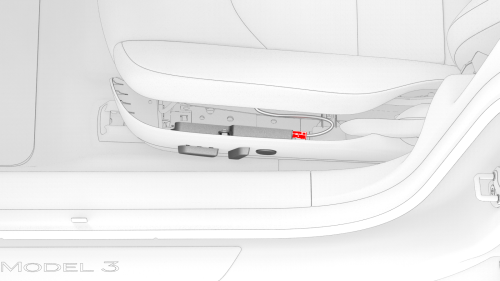 Disconnect the electrical harness from the backrest and cushion adjust switch connector, if so equipped.
Remove the cover from the vehicle.
If the driver seat outer side cover is being replaced, remove the back rest and cushion adjust switch from the cover. See Switch - Back Rest and Cushion Adjust - Driver Seat (Remove and Replace).
Install
Installation procedure is the reverse of removal.
READ NEXT:
Remove Remove the driver seat. See Seat - Driver (Remove and Replace). Remove the driver headrest trim. See Trim - Headrest - Driver (Remove and Replace). Remove the side outer cover from the
Install Install the driver side airbag into the pocket within the seatback cover. Note: Make sure that the driver side airbag mounting studs extend out of the holes of the pocket. Install the
SEE MORE:
Remove Open the rear LH door, pass a shop towel halfway through the striker, and then close the door so that it rests against the shop towel. Remove the rear LH door glass. Remove the LH rear door outer belt seal. Remove the LH rear window regulator. See Window Motor / Regula
Remove Remove the screws (x4) that attach the rear license plate to the rear license plate bracket, if a license plate is installed. Otherwise, skip to the next step. Remove the screws (x2) that attach the rear license plate bracket to the vehicle, and then remove the bracket from t