Tesla Model 3: Parts, Accessories, and Modifications
Use only genuine Tesla parts and accessories.
Tesla performs rigorous testing on parts to ensure their suitability, safety, and reliability.
Purchase these parts from Tesla, where they are professionally installed and where you can receive expert advice about modifications to Model 3.
Note: Some accessories may not be available in your market region.
Tesla is unable to assess parts manufactured by other distributors and therefore accepts no responsibility if you use non-Tesla parts on Model 3.
Warning: Installing non-approved parts and accessories, or performing nonapproved modifications, can affect the performance of Model 3 and the safety of its occupants. Any damage caused by using or installing non-approved parts, or by performing non-approved modifications, is not covered by the warranty.
Warning: Tesla does not accept liability for death, personal injury or damage that occurs if you use or install non-approved accessories or make non-approved modifications.
Accessory Wheels and Tires
If your Model 3 is fitted with Tesla accessory wheels or tires, the Gross Axle Weight Rating (GAWR), wheel, tire, and loading information may be different from the labels shown on the vehicle. Refer to the relevant following section for updated information.
Note: If your vehicle is not fitted with Tesla accessory wheels or tires (it is fitted with the factory original wheels and tires, including Tesla genuine replacement parts), refer to the labels attached to the center door pillar for the most accurate information for your Model 3.
20" Sport Wheels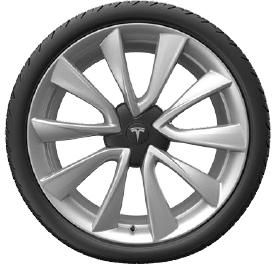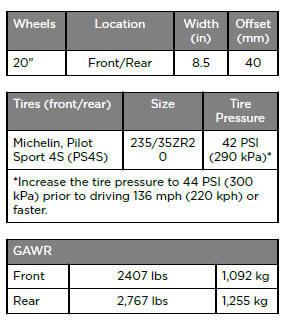 19" Sport Wheels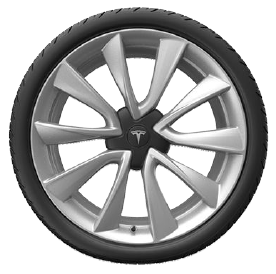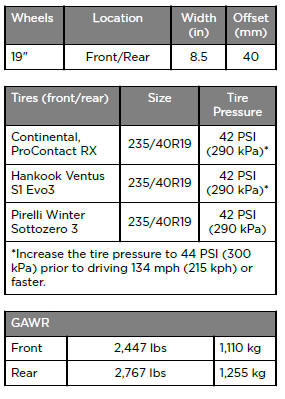 19" Gemini Wheels (Performance)
See Removing and Installing Aero Covers for information on how to remove and install Gemini wheel covers.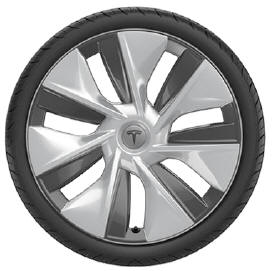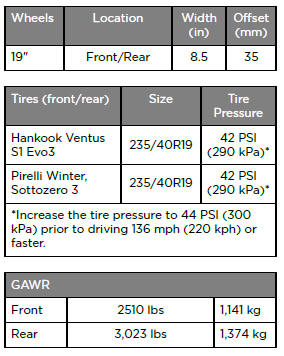 18" Aero Wheels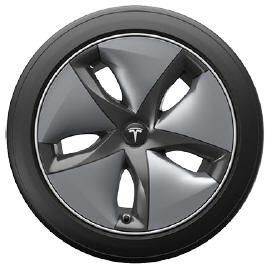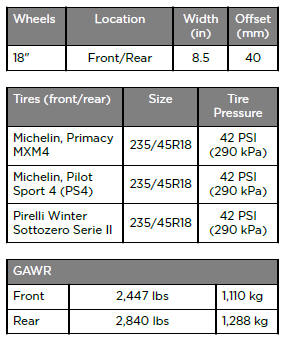 READ NEXT:
If your Model 3 is in a collision, contact Tesla or a Tesla-approved Body Shop to ensure that it is repaired with genuine Tesla parts. Tesla has selected and approved body shops that meet strict r
Identification Labels Vehicle Identification Number You can find the VIN at the following locations: Touch the Tesla "T" at the top center of the touchscreen. The popup window dis
SEE MORE:
Remove Release the clips (x2) that attach the rear overhead console to the headliner, and then lower the console from the headliner. Caution: To avoid damaging the headliner, do not pry against the headliner. Insert a 90 degree trim tool near the dome light and pull downwards to rele
Install Connect the camera connectors to the B-pillar applique, and then position the applique onto the vehicle. Install the bolts that attach the B-pillar applique to the body. Torque 5 Nm Position the B-pillar applique fastener cover onto the vehicle, and then engage th