Tesla Model 3: Seal - Outer Belt - Rear Door - LH (Remove and Replace)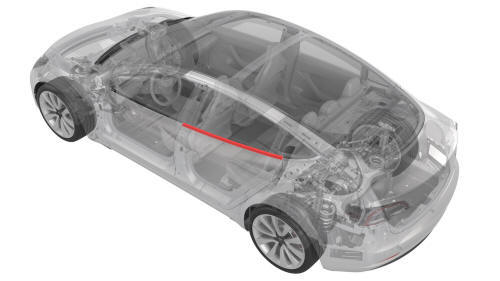 Note:
This procedure was formulated using a release candidate or production model. Follow safety requirements and use extreme caution when working on or near high-voltage systems and components.
Remove
Open the LH rear door and lower the window.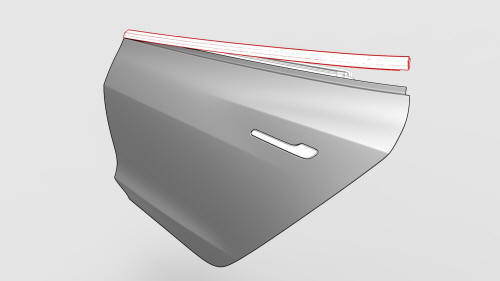 Pry the outer belt seal from the rear door, and then remove the seal from the rear door.
Install
Installation procedure is the reverse of removal
READ NEXT:
Remove Open the LH front door. Use narrow-width tape to carefully mark the location of the secondary seal around the door. Caution: Make sure that the edge of the tape accurately follows the
Remove Open the LH rear door. Use narrow-width tape to carefully mark the location of the secondary seal around the door. Caution: Make sure that the edge of the tape accurately follows the
Remove Open the trunk. Lift up the rear trunk floor, and then remove it from the vehicle. Remove the trunk sill trim. See Trim - Sill - Trunk (Remove and Replace). Release the trunk seal
SEE MORE:
Remove Remove the center console. See Center Console (Remove and Install). Disconnect the electrical wiring harness connector from the USB hub. Release the clips that attach the electrical harness to the USB hub. Remove the bolts that attach the USB hub to the center console, and
Adjusting Exterior Mirrors Adjust the exterior mirrors by touching Controls > Quick Controls > Mirrors. You can choose which mirror you would like to adjust by selecting Left or Right on the touchscreen. Use the left scroll button on the steering wheel to adjust the mirror to its desir