Tesla Model 3: Seal - Outer Belt - Front Door - LH (Remove and Replace)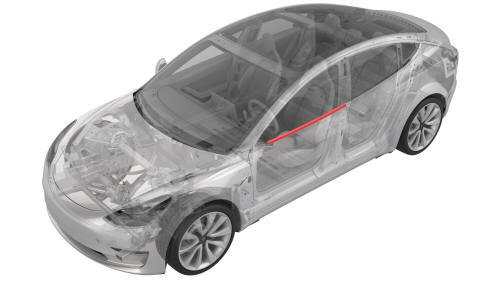 Remove
Remove the LH front door trim panel. See Panel - Door Trim - Front - LH (Remove and Install).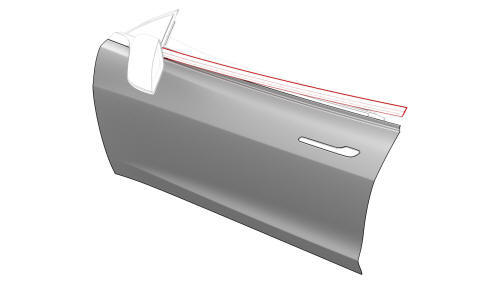 Pull up to release the seal that attaches the LH front door outer belt seal to the front door, and then remove the seal from the door.
Install
Installation procedure is the reverse of removal.
READ NEXT:
Note: This procedure was formulated using a release candidate or production model. Follow safety requirements and use extreme caution when working on or near high-voltage systems and components.
Remove Open the LH front door. Use narrow-width tape to carefully mark the location of the secondary seal around the door. Caution: Make sure that the edge of the tape accurately follows the
Remove Open the LH rear door. Use narrow-width tape to carefully mark the location of the secondary seal around the door. Caution: Make sure that the edge of the tape accurately follows the
SEE MORE:
The front seats and outer rear seats include integrated head supports that are not adjustable. The rear center seat includes an adjustable head support that can be raised, lowered, or removed. The head support should always be raised and locked into position (so that the center is aligned w
Abbreviation Term A/C Air Conditioning ABS Anti-Lock Brake System AC Alternating Current ACC Accessory Amp (A) Ampere AUX Auxiliary BLE