Tesla Model 3: Cover - Hood Latch (Remove and Replace)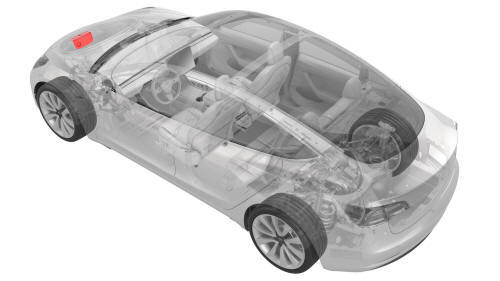 Remove
Open the hood.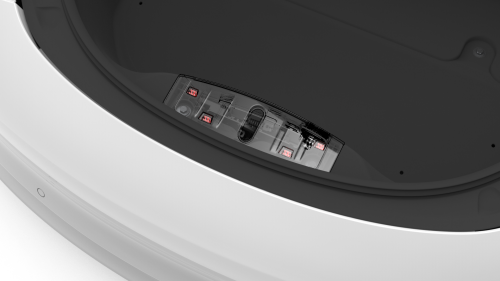 Release the clips that attach the hood latch cover to the body. Tip: Grab the cover from the bottom, and then pull it upward to release the clips.
Disconnect the electrical harness from the child safety switch connector, and then remove the cover from the vehicle.
Install
Installation procedure is the reverse of removal.
READ NEXT:
Remove Remove the hood latch cover. See Cover - Hood Latch (Remove and Replace). Release the clips that attach the child safety switch to the hood latch cover, and remove the switch from
Remove Open the rear trunk. Lift up the trunk floor trim and remove it from the vehicle. Tip: Use the pull tab located at the rear edge of the trunk floor trim. Install Installation pr
SEE MORE:
Install the PTC heater and A/C compressor electrical harness into the sides of the HV battery center rail ski. Install the cap cover at the rear of the HV battery center rail ski. Install the cap cover at the front of the HV battery center rail ski With an assistant, install the center
Note: The tires are allowed to rotate slowly (under 3 mph or 5 km/h) and for a very short distance (less than 30 feet or 10 meters) only when Transport Mode is enabled while the vehicle is being winched onto a flatbed truck or pulled out of a parking space for repositioning. Exceeding these bo