Tesla Model 3: Overhead Console - Front (Remove and Replace)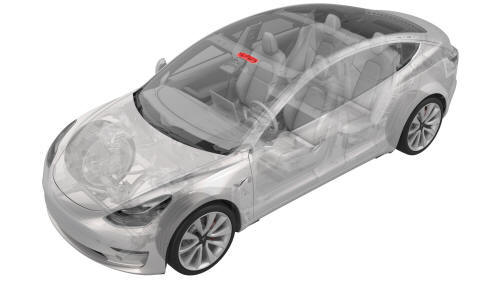 Remove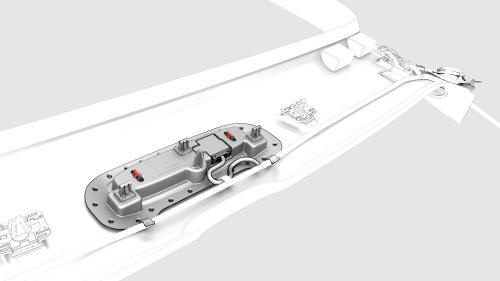 Release the clips (x2) that attach the front overhead console to the headliner, and then lower the console from the headliner.
Caution:
To avoid damaging the headliner, do not pry against the headliner. Insert a 90 degree trim tool near the dome light and pull downwards to release the clip, and then move to the other side to release the remaining clip.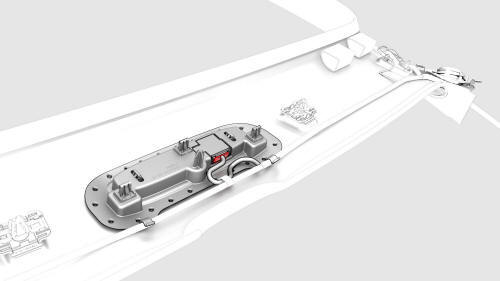 Disconnect the electrical connector from the front overhead console.
Remove the front overhead console from the overhead console.
Install
Connect the front overhead console electrical connector.
Push upwards the front overhead console into the headliner and attach it with clips (x2)
Connect a laptop with Toolbox to the vehicle.
In Toolbox, type "VFOHC" in the search tab.
Note: Make sure "Actions" is selected in Toolbox, if not already.
In Toolbox, navigate to "TESTSELF_ VCLEFT_X_VFOHC" and press play.
Use Toolbox to update the vehicle firmware.
READ NEXT:
Remove Release the clips (x2) that attach the rear overhead console to the headliner, and then lower the console from the headliner. Caution: To avoid damaging the headliner, do not pry
Remove Open the hood. Release the clips that attach the hood latch cover to the body. Tip: Grab the cover from the bottom, and then pull it upward to release the clips. Disconne
SEE MORE:
Remove Remove the rear underhood apron. See Underhood Apron - Rear (Remove and Replace). Remove the cabin intake duct. See Duct - Cabin Intake (Remove and Replace). Remove the hood latch cover. See Cover - Hood Latch (Remove and Replace). Remove the underhood storage unit carpet. If
Model 3 has a unique horizontal face-level vent that spans the width of the dashboard. Using the touchscreen, you can pinpoint exactly where you want to direct the air flowing from this vent when heating or cooling the front cabin area. Driver vent and controls Passenger vent and co