Tesla Model 3: Overhead Console - Rear (Remove and Replace)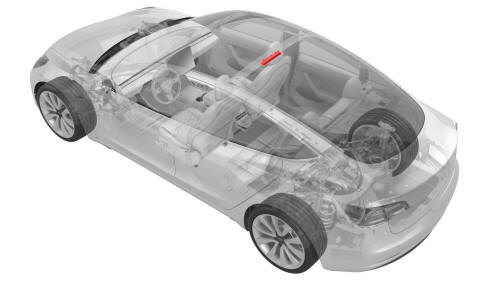 Remove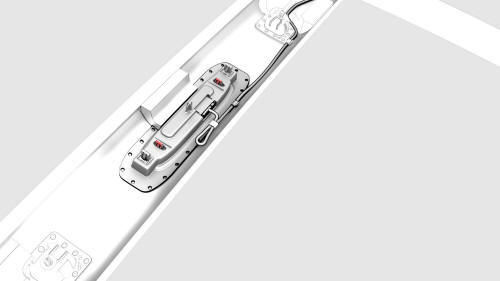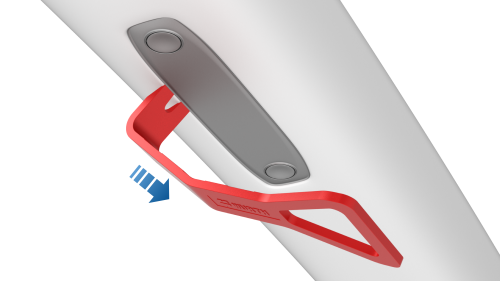 Release the clips (x2) that attach the rear overhead console to the headliner, and then lower the console from the headliner.
Caution:
To avoid damaging the headliner, do not pry against the headliner. Insert a 90 degree trim tool near the dome light and pull downwards to release the clip, and then move to the other side to release the remaining clip.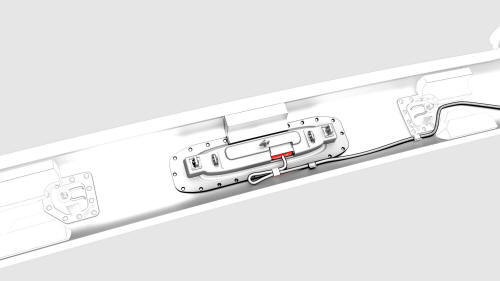 Disconnect the electrical wiring connector from the rear overhead console, and then remove the console from the vehicle.
Install
Installation procedure is the reverse of removal.
READ NEXT:
Remove Open the hood. Release the clips that attach the hood latch cover to the body. Tip: Grab the cover from the bottom, and then pull it upward to release the clips. Disconne
Remove Remove the hood latch cover. See Cover - Hood Latch (Remove and Replace). Release the clips that attach the child safety switch to the hood latch cover, and remove the switch from
SEE MORE:
Remove Remove the rear underhood apron. See Underhood Apron - Rear (Remove and Replace). Remove the cabin intake duct. See Duct - Cabin Intake (Remove and Replace). Remove the hood latch cover. See Cover - Hood Latch (Remove and Replace). Remove the underhood storage unit. See Underhoo
Remove LH shown, RH similar Open the trunk. Release the clips (x2) that attach the ends of the trunk garnish to the body. Release the tabs (x10) that attach the trunk garnish to the body, and then remove the trunk garnish from the vehicle. Install Installation procedure is the