Tesla Model 3: Rear Console
Your Model 3 has a rear console integrated in the center of the second row seat back. Pull the console down to access the rear cup holders, or use it as an armrest.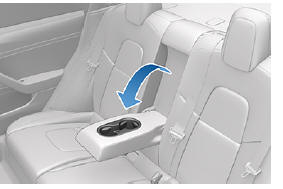 Coat Hangers
Your Model 3 has a coat hanger on each side of the vehicle in the second row. Push the coat hanger to release it. Push it again to retract it.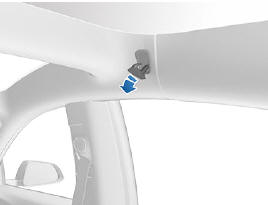 Cabin Camera
Model 3 is equipped with a camera in the cabin. The camera is not currently active, but might be used in potential future features which could be added to Model 3 with software releases.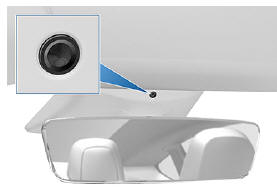 Keep the camera lens clean, and free of obstructions. Remove any buildup of dirt or dust by occasionally wiping the camera lens with a soft damp cloth.
Caution: Do not use chemical-based or abrasive cleaners. Doing so can damage the surface of the camera lens.
READ NEXT:
The seat, head support, seat belt and airbags work together to maximize your safety. Using these correctly ensures greater protection. Position the seat so you can wear the seat belt correctly
SEE MORE:
Remove Animated demonstration Turn off the climate control system. Remove the RH side center console side panel carpet. See Carpet - Side Panel - Center Console - LH (Remove and Replace). Remove the passenger footwell cover. See Cover - Footwell - Passenger (LHD) (Remove and Replace).
Remove Remove the LH rear wheel. See Wheel (Remove and Install). Remove and discard the bolt a