Tesla Model 3: Tesla Badge - Front (Remove and Replace)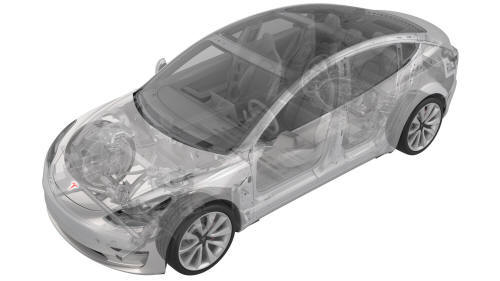 SPECIAL TOOLS
Kit, Badge Removal (1453028-00-A)
Fixture, Front Badge, Model 3 (1134702-00-A)
Remove
Prepare the badge removal tool with approximately 60 centimeters of monofilament line.
With the hood closed, position the badge removal tool so that the monofilament line cuts under a corner of the front Tesla badge.
Move the badge removal tool in a sawing motion to separate the front Tesla badge from the hood.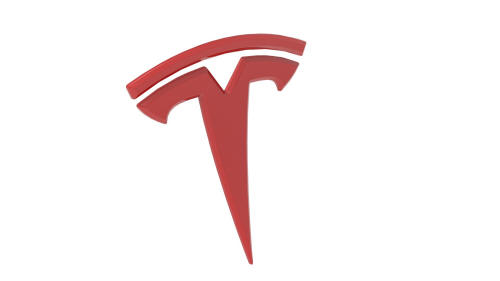 Use IPA wipes to clean all adhesive residue and debris from the hood surface.
Install
Open the hood partially, and place a folded shop towel over the latch to prevent the hood from closing.
Install the front badge fixture over the hood and onto the striker, and then attach the fixture in place with tape.
Peel the adhesive backing from the hood badge, align the badge protective film to the locating posts of the fixture, and then press the badge to the hood
Remove the protective film from the badge, and then remove the fixture from the hood.
Remove the shop towel from the latch, and close the hood.
Replace the protective film over the badge, use a seam roller to wet-out the badge, and then remove the protective film.
Use an IPA wipe to clean the badge and any remaining debris.
Note: Make sure that all edges of the badge are securely affixed to the hood surface.
READ NEXT:
SPECIAL TOOLS Kit, Badge Removal (1453028-00-A) Fixture, Rear Badge, Model 3 (1134703-00-A) Remove Prepare the badge removal tool with approximately 60 centimeters of monofilament line. Raise
SPECIAL TOOLS Front license plate bracket jig, Model 3, EMEA (1496772-00-A ) Procedure Clean the front center surface of the front fascia with isopropyl alcohol (IPA) wipe, and then allow surfa
SEE MORE:
This procedure assumes the cowl screen carrier bracket, headlight grommet, and underhood storage unit clips on the fender assembly being replaced are undamaged. Inspect these components and if necessary, replace with new parts. Remove Remove the rear underhood apron. See Underhood Apron - Rea
Opening To open the rear trunk, ensure the vehicle is in Park then do one of the following then pull the rear trunk open: Touch the associated OPEN button on the touchscreen. Double-click the rear trunk button on the key fob accessory. Touch the trunk button on the mobile app. With