Tesla Model 3: Vent - Front - LH (Remove and Replace)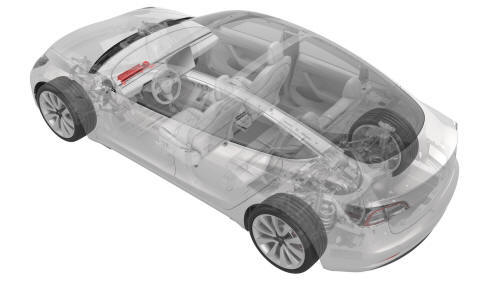 Remove
Remove the vent finisher. See Finisher - Vent (Remove and Replace).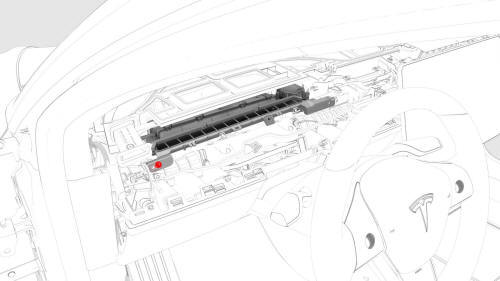 Remove the screw that attaches the LH front vent, and then pull out the LH side of the LH front vent to release it from the instrument panel. Torque 2.3 Nm

Disconnect the electrical connector from the LH front vent, and then remove the LH front vent from the vehicle.
Install
Installation procedure is the reverse of removal, except for the following:
If the vehicle is left hand drive, make sure not to dislodge the foam block in the cavity where the front LH vent installs.
READ NEXT:
Remove Remove the LH instrument panel end cap. See End Cap - Instrument Panel - LH (Remove and Replace). Remove the LH and RH air wave end caps. See End Cap - Air Wave - LH (Remove and Replace
Remove Remove the glove box. See Glove Box (LHD) (Remove and Replace). Remove and discard the NVH pad from the glove box. Note: The NVH pad is one time use only. Release the clips th
Remove Remove the LH instrument panel end cap. See End Cap - Instrument Panel - LH (Remove and Replace). Release the clips that attach the LH air wave end cap to the main instrument pane
SEE MORE:
Remove Remove the LH B-pillar applique. See Applique - B-Pillar - LH (Remove and Replace). Release the clips (x3) that attach the rear LH primary body seal to the mid B-pillar, the upper B-pillar, and the mid C-pillar. Pull on the seal to remove it from the body. Install Loosely
Voice commands are designed to understand natural requests. You can use voice commands to: Call a contact. Navigate to a location. Listen to Internet music. Control various aspects of Model 3. To initiate a voice command, tap the microphone button on the touchscreen. When you hear