Tesla Model 3: Decor Trim - Center Console (Remove and Replace)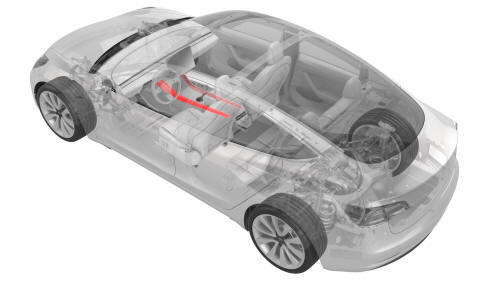 Remove
Open the LH front door.
Move the LH front seat to the lowest and most rearward position.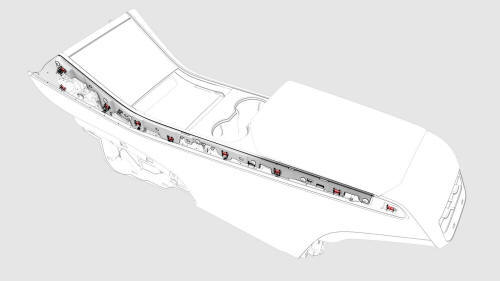 Clip Locations on Center Console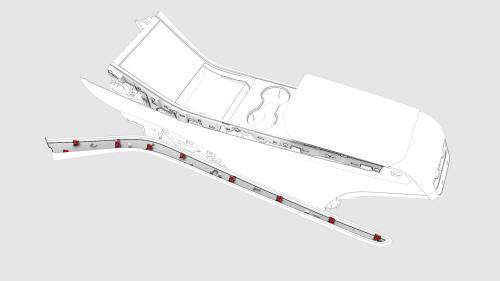 Clip Locations on Decor Trim
Release the clips (x9) that attach the LH center console decor trim to the center console, and then remove the decor trim.
Repeat step 1 through step 3 to remove the RH center console decor trim, if necessary.
Install
Installation procedure is the reverse of removal.
READ NEXT:
Remove Remove the center console lower rear panel. See Panel - Lower Rear - Center Console (Remove and Replace). Remove the center console air vent panel. See Panel - Air Vent - Center Console (R
Remove Remove the LH front floormat. Remove the center console. See Center Console (Remove and Install) Raise the center console armrest for access. Remove the LH and RH center console decor
Remove Move the driver seat and front passenger seat forward. Release the clips (x4) that attach the center console air vent panel to the center console, and separate the panel from th
SEE MORE:
Remove Remove the screws (x4) that attach the rear license plate to the rear license plate bracket, if a license plate is installed. Otherwise, skip to the next step. Remove the screws (x2) that attach the rear license plate bracket to the vehicle, and then remove the bracket from t
Note: This procedure was formulated using a release candidate or production model. Follow safety requirements and use extreme caution when working on or near high-voltage systems and components. Remove Remove the driver knee airbag. Use a flat head screwdriver to apply pressure along t