Tesla Model 3: Latch - Door - Rear - LH (Remove and Replace)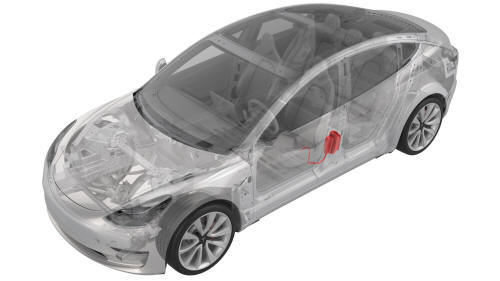 Remove
Remove the front LH door closeout panel. See Closeout Panel - Door - Front - LH (Remove and Install).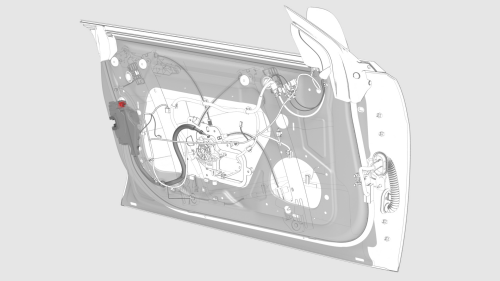 Disconnect the electrical harness from the door latch connector.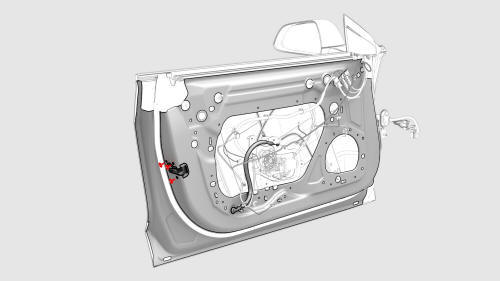 Remove the bolts that attach the latch to the rear of the door. Torque 10 Nm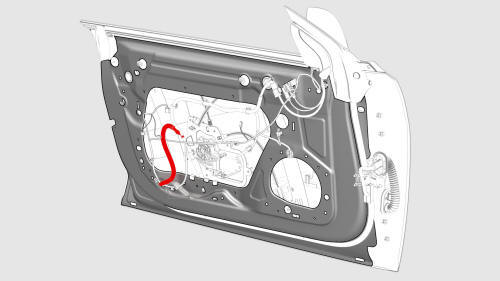 Press the latch cable grommet in through the door, and move the cable in through the opening while simultaneously removing the latch from the door.
Install
Installation procedure is the reverse of removal, except for the following:
Note: When installing the latch, pull on the grommet and not the cable to seat the grommet in the door.
READ NEXT:
Remove Remove the rear underhood apron. See Underhood Apron - Rear (Remove and Replace). Remove the cabin intake duct. See Duct - Cabin Intake (Remove and Replace). Remove the hood latch co
Remove Remove the trunk lid trim. See Trim - Lid - Trunk (Remove and Replace). Disconnect the electrical connector from the trunk latch. Remove the bolts that attach the trunk latch to
Open Rear Door Using Manual Release Cable Note: This procedure describes how to manually open the rear door on a vehicle that does not have 12V power. Remove the bolt that attaches the access
SEE MORE:
Install Position the new LH front door glass run seal on the LH front door. Tip: If necessary, apply a small amount of P80 lubricant on the length of the seal to aid installation. Position the LH door mirror on the LH front door, and then install the clip that attaches the mirr
Remove Remove the rear underhood apron. See Underhood Apron - Rear (Remove and Replace). Remove the cabin intake duct. See Duct - Cabin Intake (Remove and Replace). Remove the hood latch cover. See Cover - Hood Latch (Remove and Replace). Remove the underhood storage unit. See Underhoo